Master of Science in


Operations Management
Learn it Today. Use it Tomorrow.
Get the practical knowledge you need to lead complex business operations by earning a Master of Science in Operations Management. Study with industry experts and professors to learn relevant skills you can apply immediately. Learn about increasing productivity, global business environment, supply chain, human resource strategies, finance for operations managers, and leadership principles.
If you experience issues enrolling at the University of Arkansas for your Fall 8W1 session and are receiving tuition assistance through the Department of Defense, please contact us.
Regarding the U.S. Air Force assistance, contact Sheila Vaughen at 850-884-3844 or msomhff@uark.edu.
Regarding the U.S. Army assistance, contact contact Marge Pasch at 479-575-6555 or ua-nsam@uark.edu.
100%
Online
Can combine online and face-to-face
courses offered at various locations.
30
Credit Hours
And 4 prerequisite classes
that may be waived.
1.5 - 2 YRS
Estimated Time
to Complete
GRE
Exempt
Flexible, Affordable, Practical
Study in 8-week sessions that are offered during five sessions each year. U.S. students can start the MSOM program during any of those sessions. Classes are offered online, on the University of Arkansas Fayetteville campus and may be offered at any of the three program sites in Little Rock, AR, Tennessee and Florida. Online students pay in-state tuition, which is lower than many comparable programs.
Your degree will be awarded by the University of Arkansas, one of the top public research institutions in the nation, and your name will be engraved on Senior Walk.
Data Analytics Course Introduction 2:09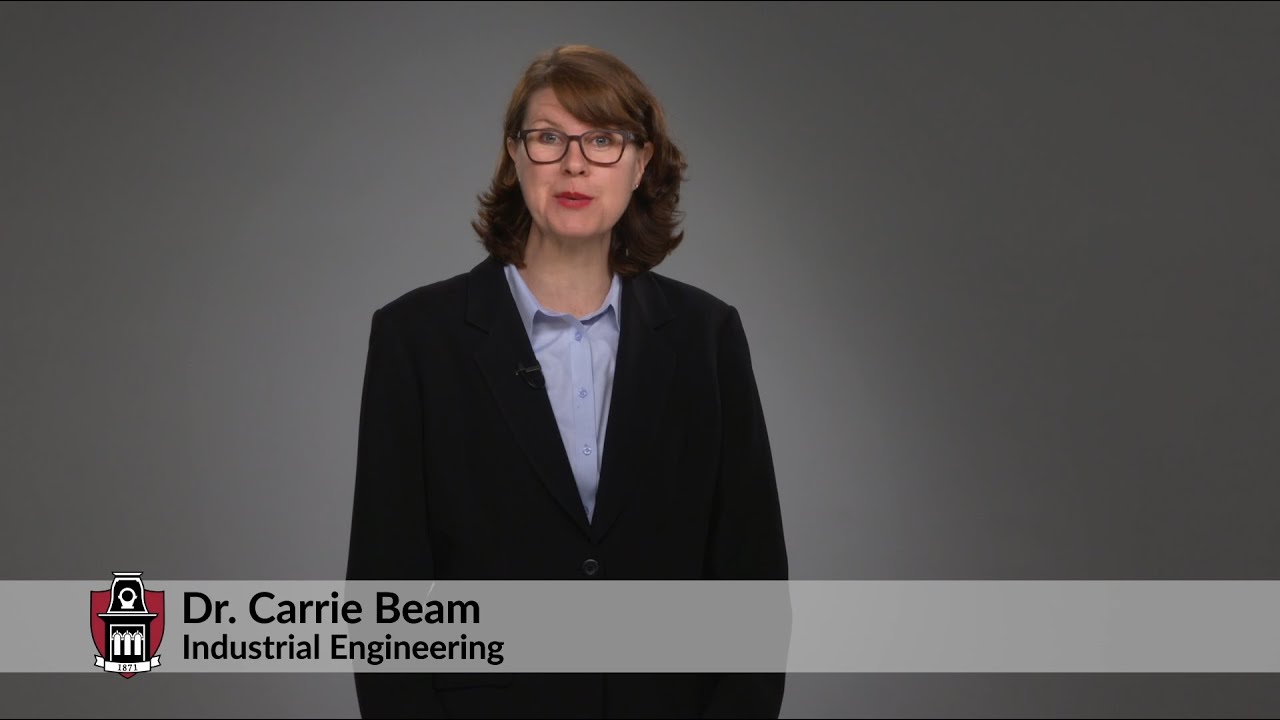 Dr. Carrie Beam, Clinical Assistant Professor for the Department of Industrial Engineering
More Information
Online Students Pay
In-State Tuition*
| | |
| --- | --- |
| Tuition / credit hour | $303.88 |
| Fee / credit hour | |
| --- | --- |
| Technology | $50 |
Tuition and fees per credit hour reflect fall 2023 rates for students studying completely online. If an online student takes a course on campus, tuition and fees will differ.
Taking classes from the leadership classes to quality management, project management, it's all things that currently apply to what I was doing. It gave me a better understanding. They just really helped me grow and develop as a leader here at FutureFuel."
Eddie Goines
Batesville, AR
The MSOM's technical basis was a natural fit for me working in manufacturing. Part of my job is project management. I lead a team of our engineering and maintenance group so the degree and the certificate fit right in line with my day-to-day work."
Doug Stringfellow
El Dorado, AR
The program is really flexible. The eight-week courses mean that you're not overloaded. I came home after work and did my assignments."
Dakotah Cooper
Magnolia, AR
Job Market Outlook
The Pathways career data reflect career information associated with degree programs, and that data may include some jobs that require additional credentials and experience BEYOND the academic degree, including but not limited to professional licensure and certification, additional coursework, and specific training. See " About this data" to learn more about Pathways.